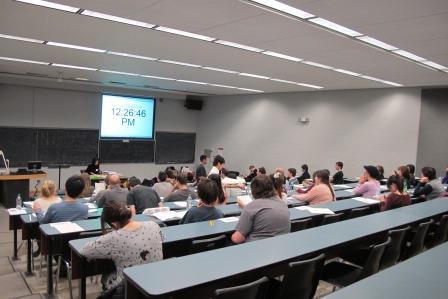 The JLPT was held at York University for the first time in Toronto in 1997. The test has been hosted by the Japanese Section of York University on behalf of the Japan Foundation. It is also a joint event by Japanese language professionals at several universities in Ontario.
The JLPT has been revamped to offer five proficiency levels
:
N1 (most advanced) - N5 (basic)
.
In 2019 the number of the registrants is 687, which is the largest in Canada. Thank you very much for your enthusiasm in participating in the JLPT.
Only the on-line application is accepted.
No JLPT is hosted in the summer at this site.



2021-2 JLPT Toronto @ York University is cancelled due to the pandemic of COVID-19.

It is very unfortunate that JLPT is cancelled again in Canada, but we are most concerned about test-takers' health and
safety. We hope you will continue studying Japanese for future JLPT.

Norio Ota
Coordinator, JLPT Toronto
May 28, 2021