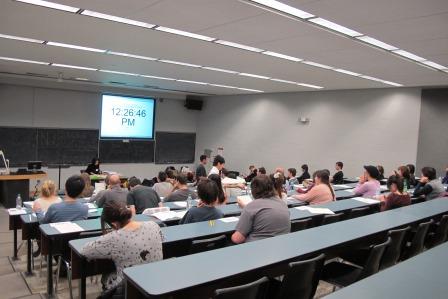 The Japanese Language Proficiency Test (JLPT)

The JLPT was held at York University for the first time in Toronto in 1997. The test has been hosted by the Japanese Section of York University on behalf of the Japan Foundation. It is also a joint event by Japanese language professionals at several universities in Ontario.
The JLPT has been revamped to offer five proficiency levels, N1 (highest) - N5.
In 2013 the number of the applicants was 416, which was the largest in Canada.
The on-line application is available.
No JLPT is hosted in the summer.